Being one of the smallest countries in the Middle East,
The Kingdom of Bahrain constitutes of approximately 50 small islands, where the main Bahrain island represents the majority of the country's landmass. Then official language here is Arabic. Despite its small landmass, Bahrain has come far in terms of economic development, where most it its income is produced by its premier industries i.e., financial institutions and oil and gas. Nevertheless, an investment friendly government, strategic site, and economic strength, makes The Kingdom of Bahrain a location for global expansion.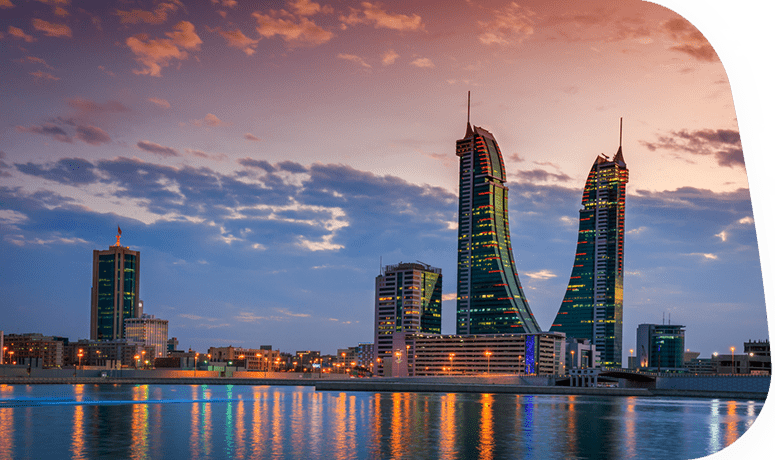 Employment contracts should be written in Arabic. If the contract is in another language, an Arabic translation of the employment contract should be provided to both the employer and employee which will be referred to for legal purposes. 3 copies should be made of the employment contract, for the employer, the employee, and the Ministry.
The salaries paid are supposed to be in BHD and should be paid according to the contract.
An employment contract must be written and must contain the basic terms and conditions including the salary, work hours.
An employment contract should include the following:
Name and address of both parties.

Nationality, qualifications, place of residency and ID card of the employee.

Type of contract

Job description, responsibilities and work hours
Probation period

Overtime, benefits, bonuses and gratuity pay and termination

Start date, duration of the contract, salary and payment frequency
An employment contract may be fixed term (Definite) which is for a maximum period of 6 months or permanent (Indefinite) and can be terminated by providing a notice or when the project has come to an end.
The work hours in Bahrain are 8 hours per day and 40 to 48 hours per week depending on the employer.
The working hours during Ramadan are 6 hours per day. Overtime is paid at a percentage above the basic salary.
Leaves
There are several types of leaves that an employee is entitled to:
Sick leave
The employees are entitled to up to 55 days of sick leave after providing a medical certificate. The pay for these days is as follows, first 15 days are fully paid, next 20 days are at half pay while the following 20 days are unpaid.
Public Holidays
New Year's Day
Islamic New Year
Eid al Fitr
Eid al Adha
Day of Arafat
Prophet Muhammed's Birthday
Labour day
Vacation leave
Employees receive 30 days of vacation leave annually after 1 year of service. They also receive 3 days of paid leave for their wedding. Muslim employees are eligible to 14 days of paid leave to conduct their pilgrimage to Makkah after 5 years of service.
Maternity/Paternity leave
Female employees are entitled to 75 days of maternity leave out of which 60 days are paid upon providing a medical certificate whereas the remaining 15 days are unpaid. Female staff are supposed to take 40 days leave after giving birth and when returning to work, employers should grant them 2 hours of nursing break everyday for up to 6 months. Employers also grant 1 day paternity leave.
Those working in the public sector must receive at least BHD 300 per month, however no minimum wage is set for the private sector. Employees are granted a holiday bonus at 50% of their basic salary during the holiday period and a bonus at 50% of their basic salary after a year's service at the end of the year. Healthcare is free for Bahraini citizens.

Employment, Termination and EOSB
After the employment, the employee is under a probation period of a maximum of 3 months. Either party can terminate the contract provided a written notice is submitted. The notice period is 30 days. Any party who terminates the contracts without giving a written notice must compensate an amount equal to the salaries accounting for the notice period. On the other hand, termination during the probation period requires no written notice. If the employer does terminate the contract within 3 months of employment, the employee is not entitled to any compensation. Gratuity is only paid if the employee isn't covered by the social security. The gratuity is calculated as follows: 15 days' wages for each year of the first three years of service and one-month wage for each year of service thereafter
Employers can terminate the employee without any notice for the following reasons:
Poor performance. However, 2 months' time should be given to the employee to improve their performance. If, the employee doesn't perform up to the standard, the employer can terminate the employee where no compensation is paid.
Economic reasons where the employer must provide a 30 days' notice and a severance pay.
Fraud such as identity fraud, financial fraud, criminal offenses, misconduct, harassments, assaults (both physically and verbally)
Failure to comply with the rules and regulations of the employment contract.
Medical reasons – not fit to work